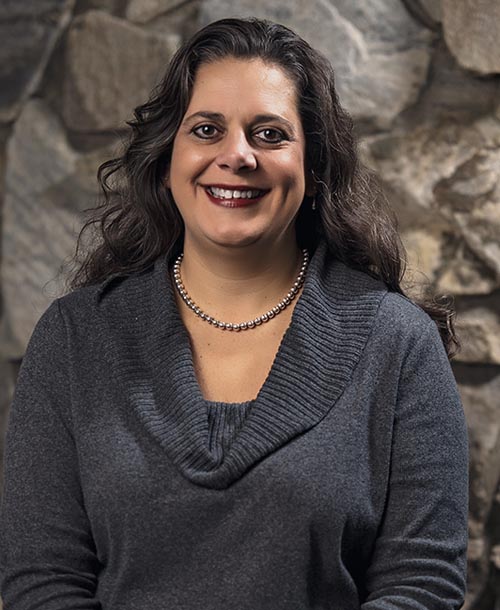 Dr. Causby was born in Ft. Lauderdale, Florida. At age three, her family moved back to their home state of South Carolina and in 1987 she graduated from Socastee High School in Myrtle Beach.
She attended Columbia College in Columbia, South Carolina. She graduated with honors in 1990, receiving a Bachelor of Arts degree in chemistry. Dr. Causby continued her education at the University of Alabama School of Optometry in Birmingham, Alabama, and graduated in 1995.
Soon after graduating from optometry school she married Cory Causby, whom she had met at the Baptist Student Union when they were attending college in Columbia. Having originally made their home in Columbia, the Causbys felt a strong pull to Western North Carolina. Cory grew up in Bryson City and had family in Canton, while she had fond memories of vacationing with her grandparents in the mountains. Eventually they relocated to Waynesville, where they made their home. Dr. Causby joined Mountain Eye Associates in June of 1996, and Cory is employed by Western Carolina University.
The Causbys have two children, two boxer dogs and love to go see Gamecock and Catamount football games. They have made many good friends through their membership at First Baptist Church of Waynesville, where she is very involved with the children's programs. In her free time, she also enjoys spending time with family, reading and traveling. Her children keep her busy with dance, cheer and several other sports in which they are involved.
Dr. Causby is a member of the Mountain District Optometric Society. She has served on the Haywood County Health and Human Service board for many years. She enjoys practicing family eye care and fitting all types of contact lenses, including specialty lenses.