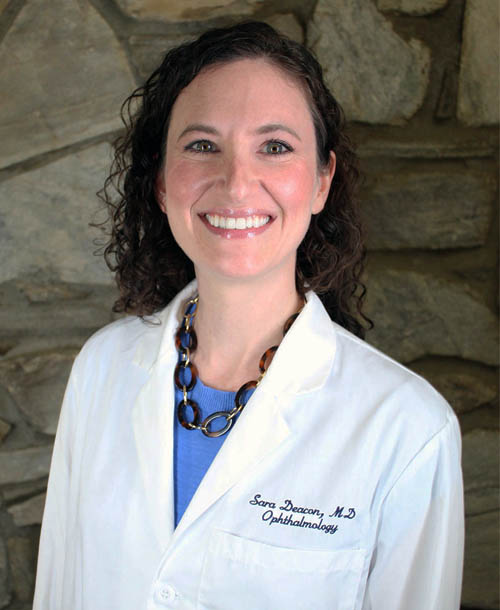 Dr. Sara Deacon is a cornea, external disease, and refractive surgery specialist. She completed her undergraduate training at the University of Florida, graduating Cum Laude, and is a board-certified ophthalmologist (certification under her maiden name, Anastas).
Dr. Deacon pursued a year of research with Massachusetts' Eye and Ear Infirmary before starting medical school at the Charles E. Schmidt College of Medicine. While in medical school she was inducted into the Golden Key International Honours Society. She spent a year training in internal medicine at the University of New Mexico, where she was voted preliminary resident of the year, before completing her ophthalmology residency at New York Medical College.
Dr. Deacon then advanced her training with a fellowship at West Virginia University. Her practice interests include the management of cataracts, dry eye disease, Keratoconus, the treatment and prevention of corneal ulcers, and neurotrophic keratopathy.
In her free time, Dr. Deacon likes to spend time with her husband and her son.
She is excited to join the community here in Western North Carolina and looks forward to serving her patients at Mountain Eye Associates.