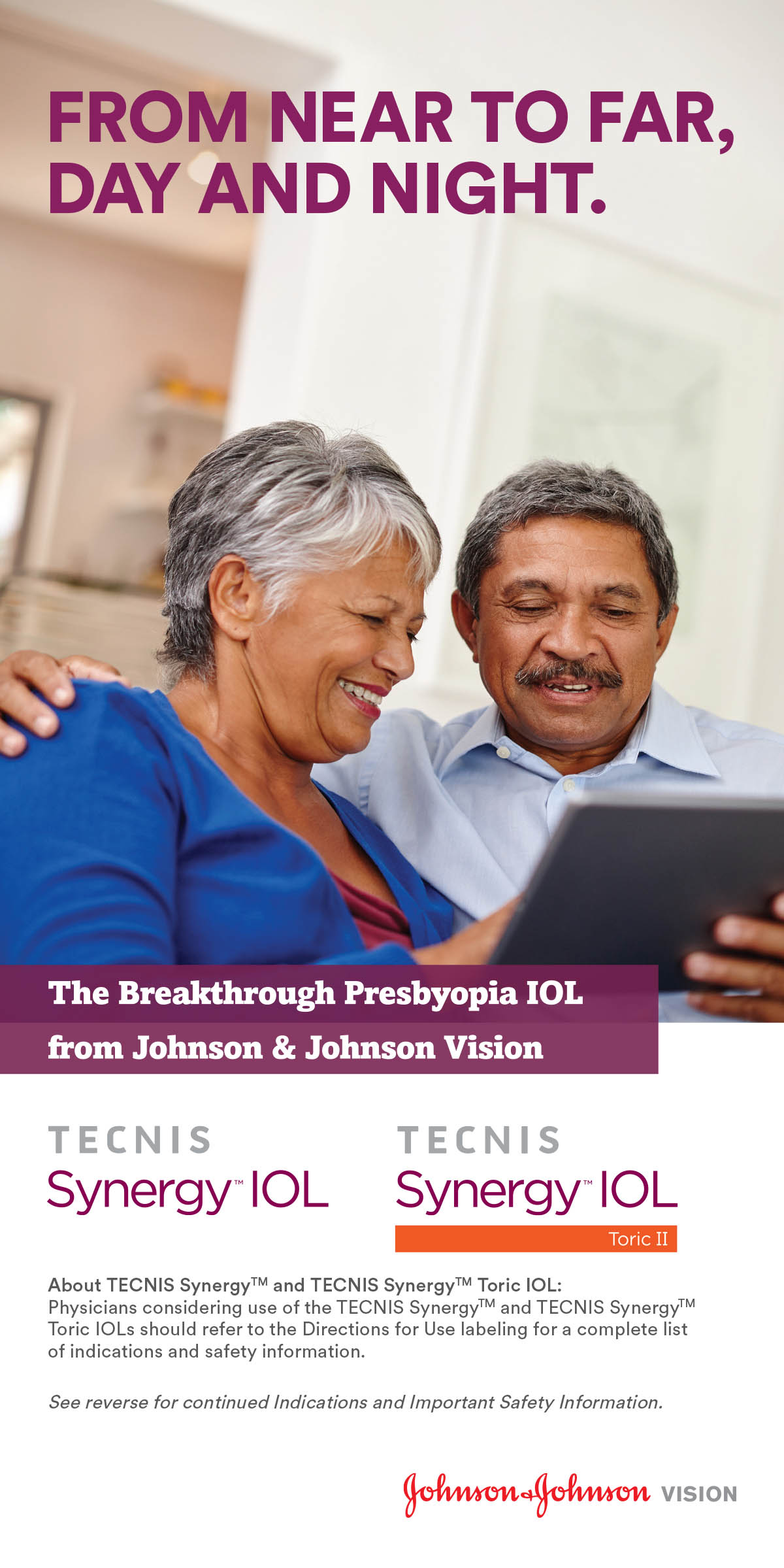 Presbyopia is a gradual, natural blurring of sight at close distances. It causes people to need to wear reading glasses. But here's something you may not know:
Cataract surgery can be a great opportunity to address your presbyopia along with your cataract.
Talk to the doctors at Mountian Eye Associates about the life you want to see, and find out if TECNIS Synergy™ IOLs are right for you.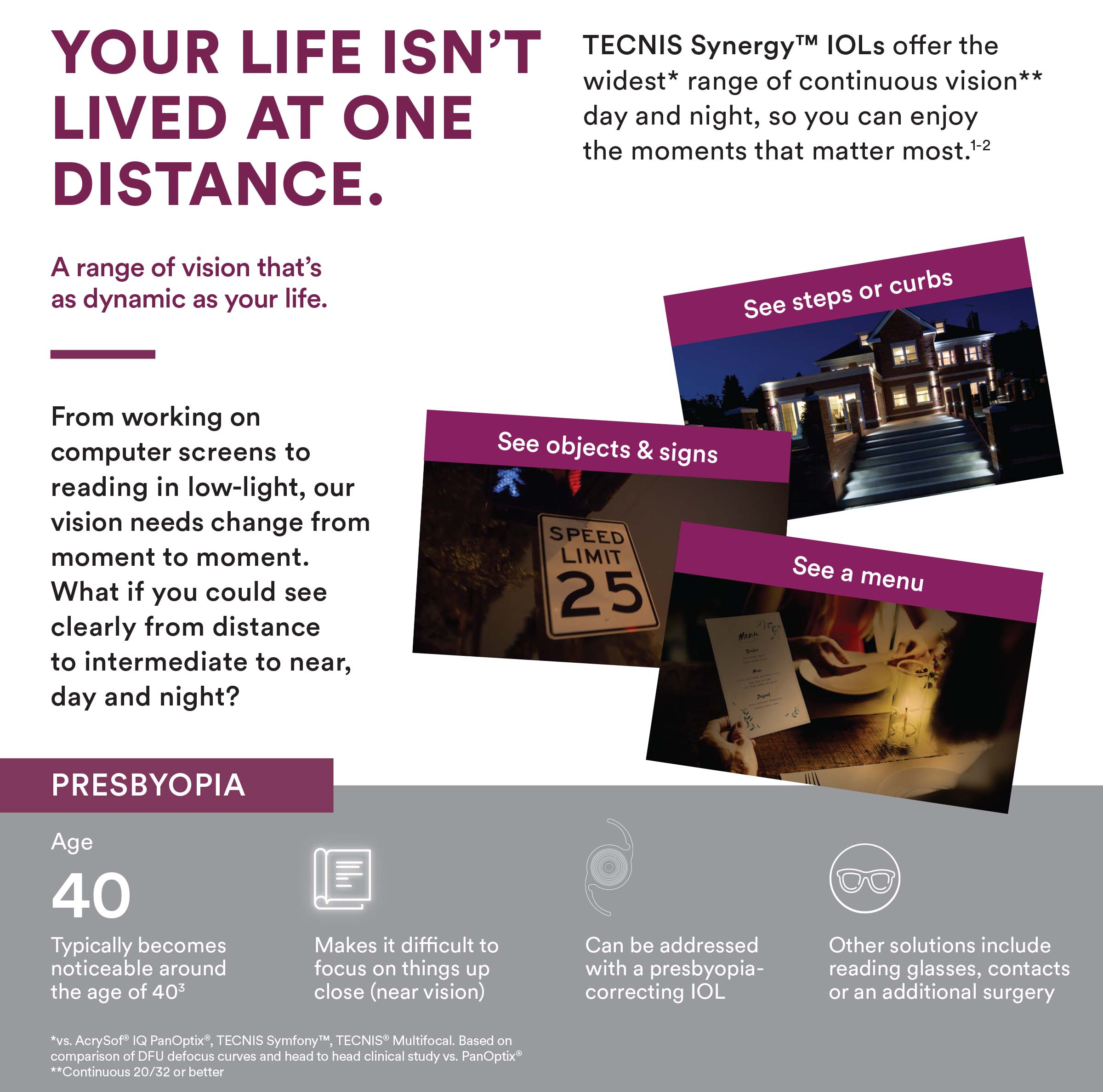 We are happy to answer your questions regarding cataract surgery and discuss with you all the intraocular lens options available for you. Please call 828-452-5816 and dial option 3 to speak with our surgical coordinator.
We are proud to say that we have been providing excellence in eye care to Western North Carolina since June 1977. Celebrating our 40 year anniversary!! Thank you for choosing us!
For more information read about Lens Choices for Cataract Surgery
Visit "A Patients Guide for Cataract Surgery" which has visual simulators to help compare the different types of implants.