Introducing the First and Only
Extended Depth of Focus IOL
TECNIS Symfony® Intraocular Lenses provide high quality extended range of vision for clearer sight at distance, intermediate, and near. The Symfony® IOL is the first lens of its kind to combine two unique technologies for outstanding visual performance.
There is also a toric version for patients with astigmatism. Designed to give patients vivid, seamless vision, the TECNIS Symfony® Toric Extended Depth of Focus IOL addresses both presbyopia and astigmatism while delivering a full range of continuous vision.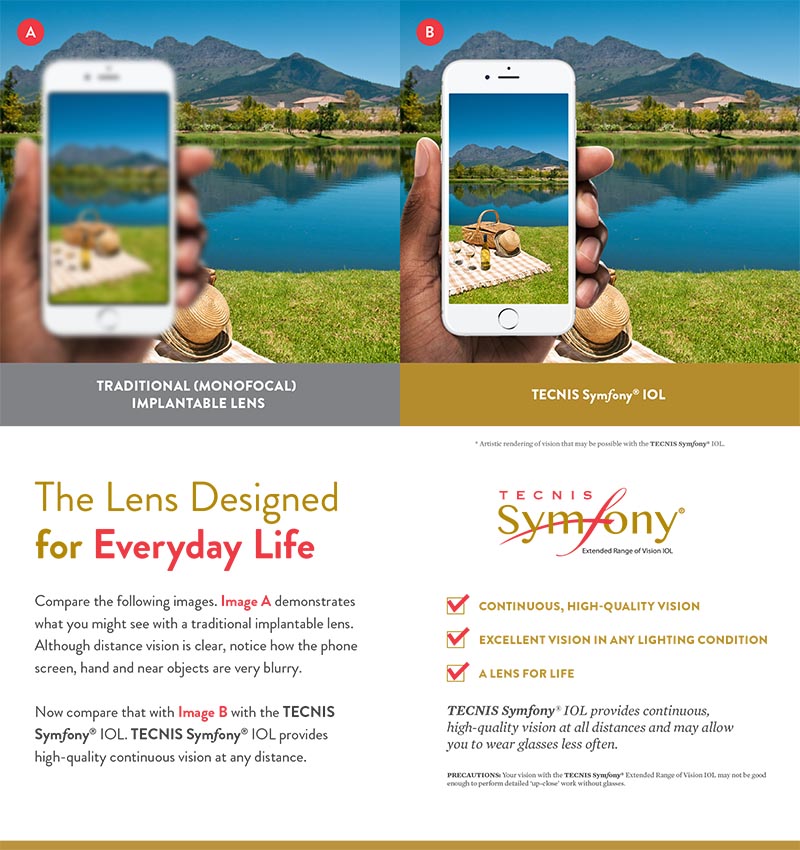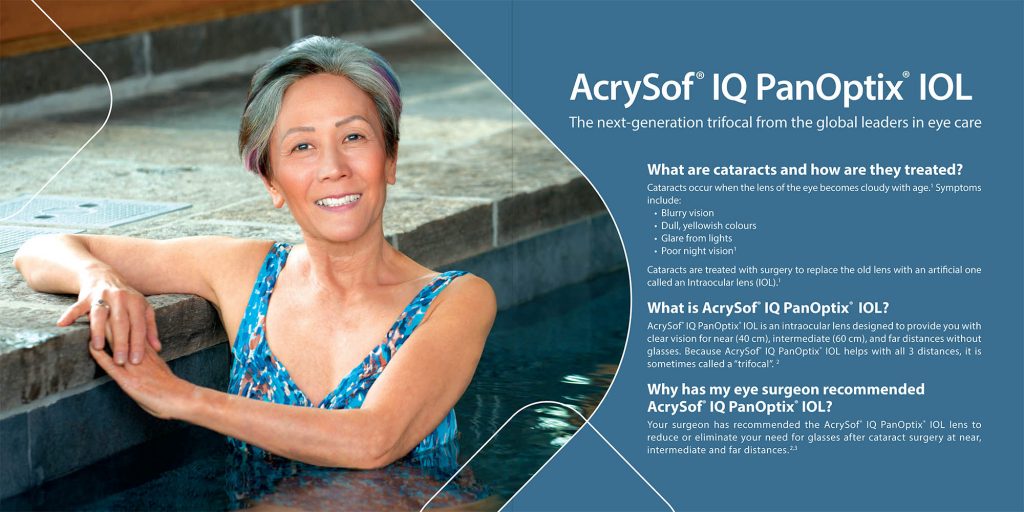 The surgeons at Mountain Eye Associates are excited to offer this new technology as an option for our cataract patients. Our surgeons have offered this new lens with excellent patient satisfaction since it was approved by the FDA in the summer of 2016.
We are happy to answer your questions regarding cataract surgery and discuss with you all the intraocular lens options available for you. Please call 828-452-5816 and dial option 3 to speak with our surgical coordinator.
<p"We are proud to say that we have been providing excellence in eye care to Western North Carolina since June 1977. Celebrating our 40 year anniversary!! Thank you for choosing us!
For more information read about Lens Choices for Cataract Surgery
Visit "A Patients Guide for Cataract Surgery" which has visual simulators to help compare the different types of implants.